If you've been to Venice Beach, California, the Oxford Triangle residence is not your typical beach house sighting. The unique home sits on a narrow triangular lot by a historic electric streetcar line in use from 1905 to the mid 1950s. Architect Matthew Royce, of M Royce Architecture, designed the home for himself with inspiration drawn from a trip to Iran in 2013. Grand villas in the city of Kashan housed basements that filled with snow every winter, which became their refrigerator in the summer. A return stop in London added more inspiration – row houses with gaps between the home and sidewalk allowing light into the basements below.

Royce translated the inspiration into the new house by adding space between the public sidewalk and the structure. Everything built above ground was to maximize the tight footprint, and below ground is where the spaces benefit from natural light and ocean breezes filtering down.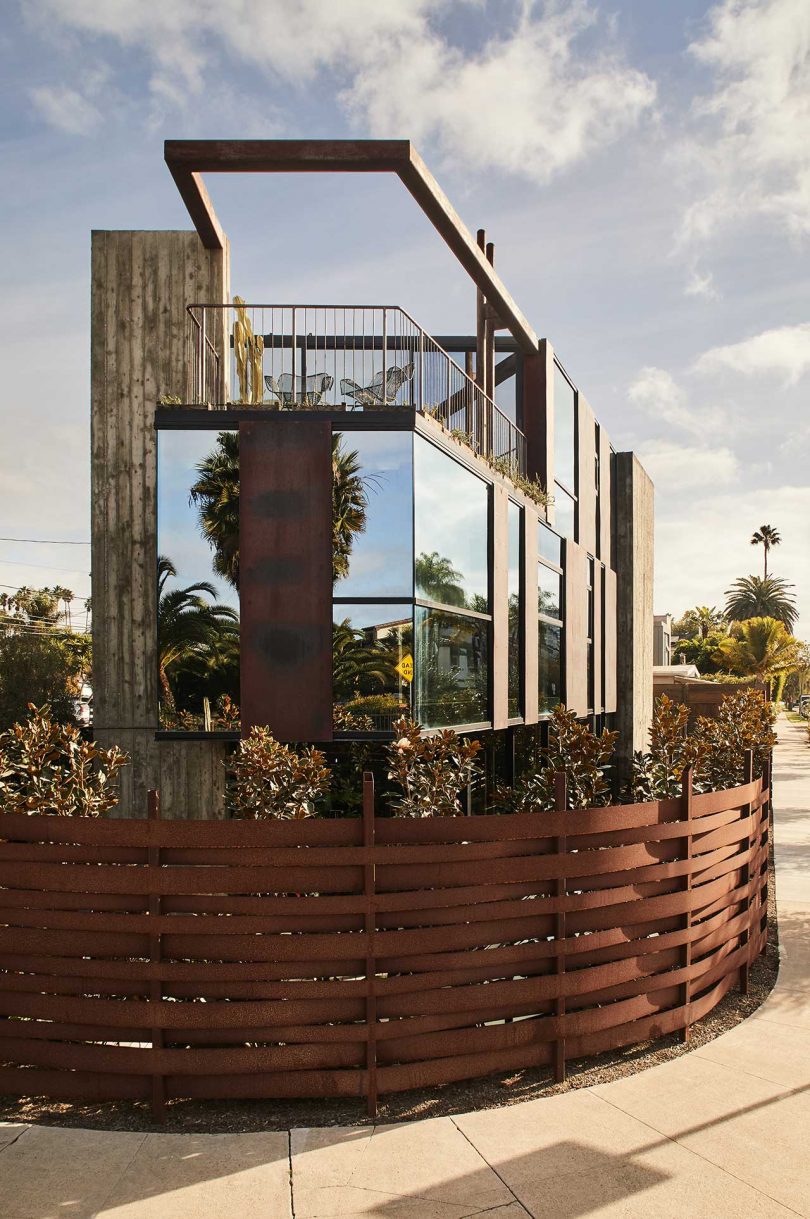 The house is constructed using industrial materials, like board-formed concrete, glass, and raw copper, quite the contrast from the surrounding 20th century Craftsman bungalows, mid-century ranches, and post-war stucco houses.
The raw materials on the exterior will gradually patina and age over time creating an ever-evolving look. Similar materials are used on the two-story guesthouse with the exception of a hydraulic airplane hangar door that opens the space up to the outside.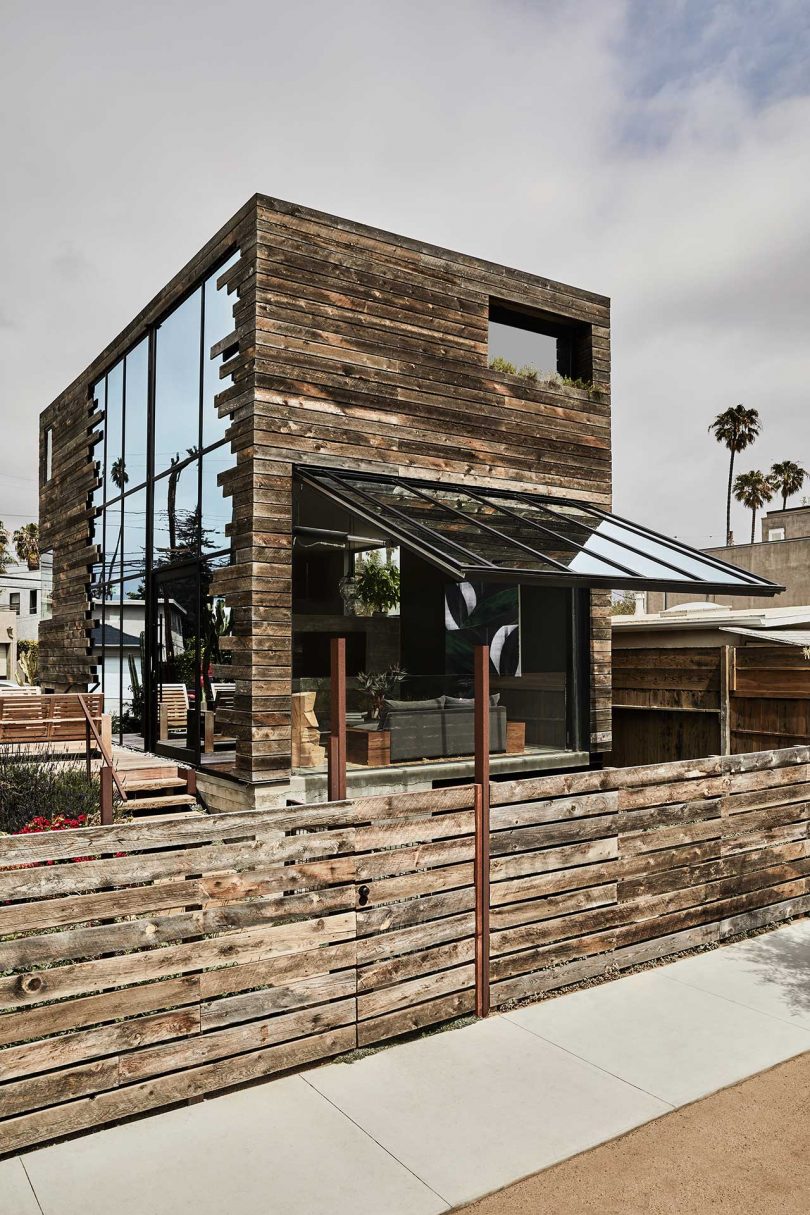 The ground floor, which houses the kitchen, living room, and deck, sinks three feet below ground so the foliage wrapped around the perimeter of the property can create privacy when the spaces are opened up. An infinity pool runs right alongside the house and then wraps around making it easy to access.
With the sliding glass walls opened up, the kitchen extends to a patio and overlooks the elongated swimming pool.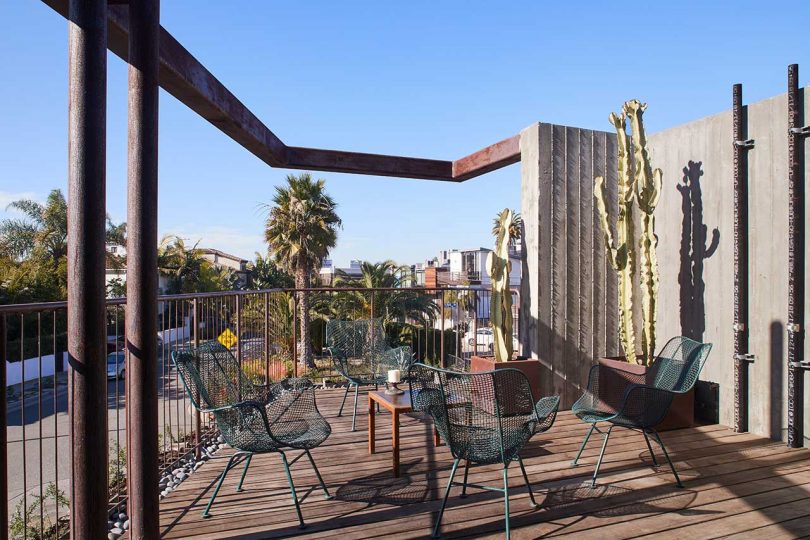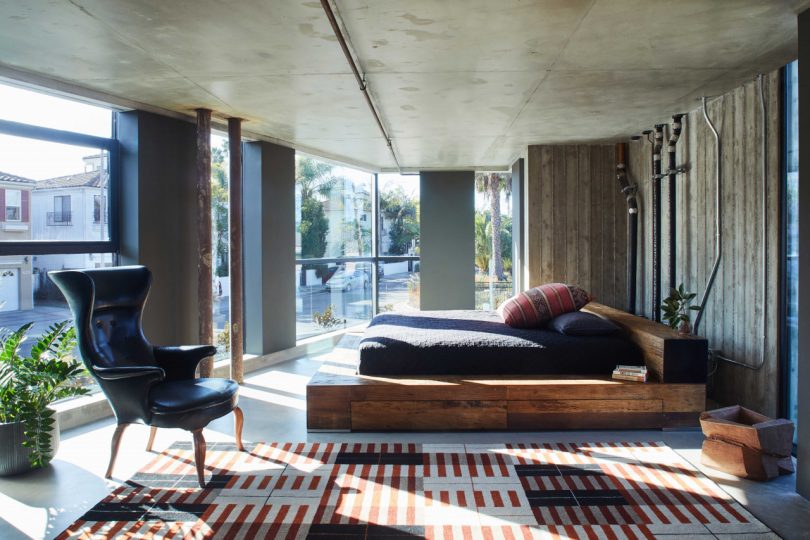 Photos by Sam Frost and Michael Reynolds.
The Oxford Triangle Residence Offers a New Spin on a Venice Beach House